More than just a getaway, SHIGUCHI offers a rare opportunity to encounter Japanese arts, crafts, and traditions in addition to a range of cultural and outdoor activities.
Our concierge team can assist with arranging or curating art tours, sake and whiskey tastings, hiking, and anything else you may seek, as well as reservations at the finest restaurants in Niseko.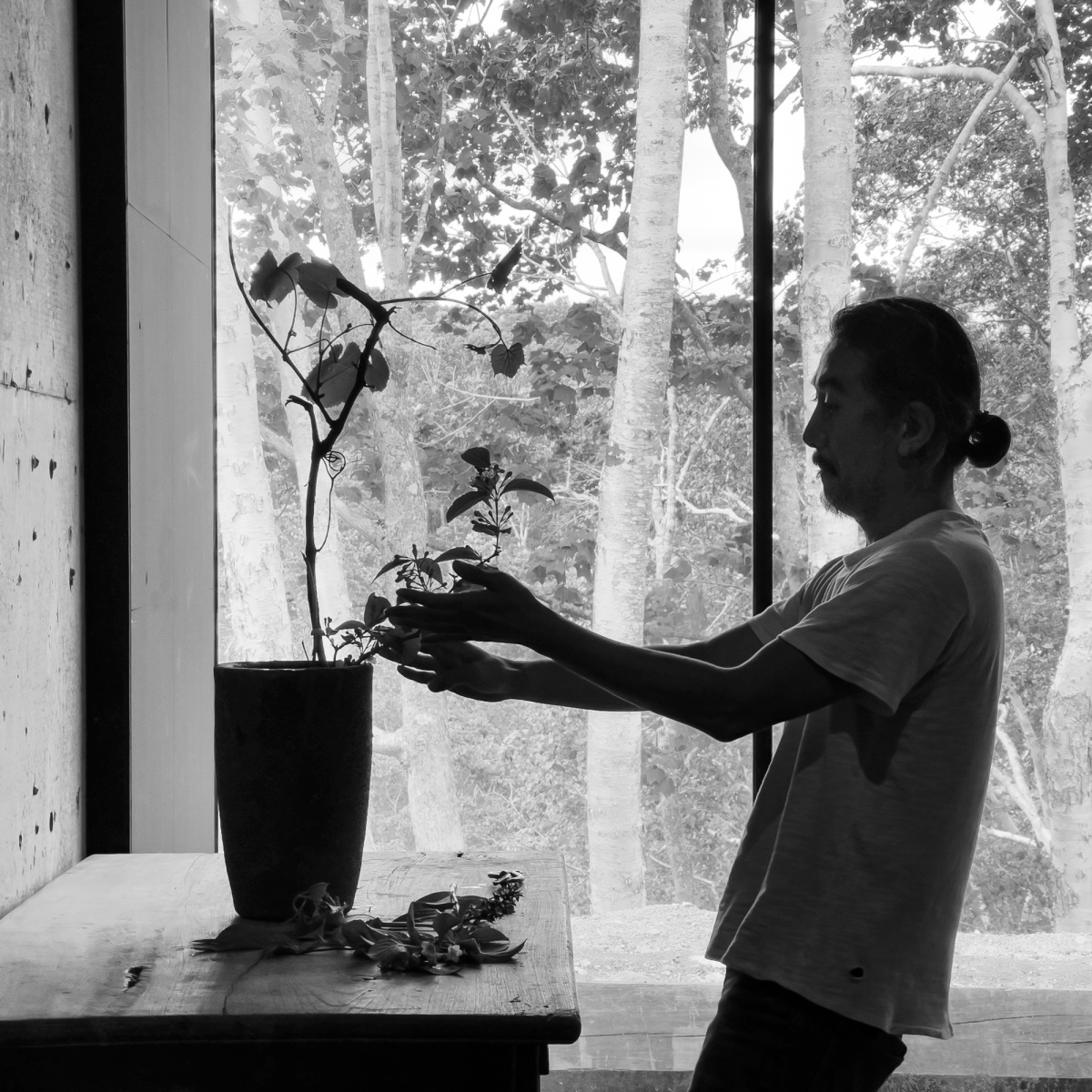 SHIGUCHI GALLERY
This intimate, in-house gallery is home to a rotating series of fine art by SHIGUCHI founder Shouya Grigg, juxtaposed with works collected from around the world, and available for purchase. Access to the gallery is for SHIGUCHI guests only.
Shouya Grigg is a distinguished photographer, famous in the art of black and white, exploring light and shadow, and the sheer beauty of minimalism through form, texture and pattern. 

At SHIGUCHI , photography becomes Grigg's canvas, where his monochromatic works of art depicting nature in Hokkaido are printed on the finest quality washi before he adds delicate hand-drawn details and subtle highlights in charcoal.
The process of overpainting expresses a muted third dimension and a tactile magic as the artist considers, investigates and documents the living world around him. Some of these photographs even take on an unexpected new life as decorative fusuma (screens) in the villas, transforming this elegant and ethereal art into spiritual architecture.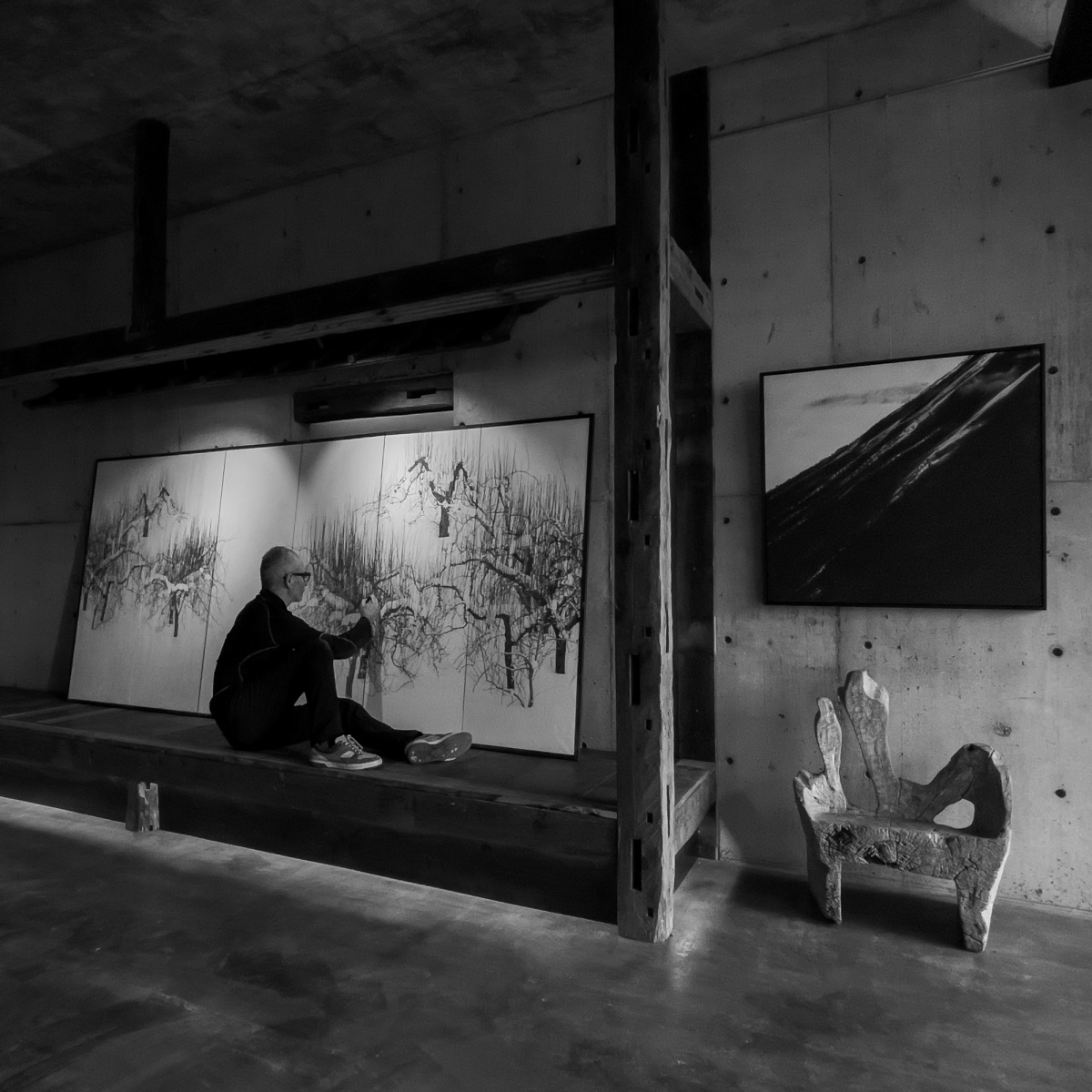 SOMOZA GALLERY
Hokkaido Through The Ages (permanent collection)
SOMOZA is an extraordinary cultural hub housed in a 150-year-old kominka, adjacent to SHIGUCHI. The restored building includes a boutique featuring Japanese works of arts and crafts and the Somoza Gallery, a large, open gallery used for events, seminars and performances and which also houses Hokkaido Through The Ages, an impressive collection of artefacts from various cultures of people throughout Hokkaido's history, from 10,000-year-old Jomon period pottery to recent indigenous Ainu works of art.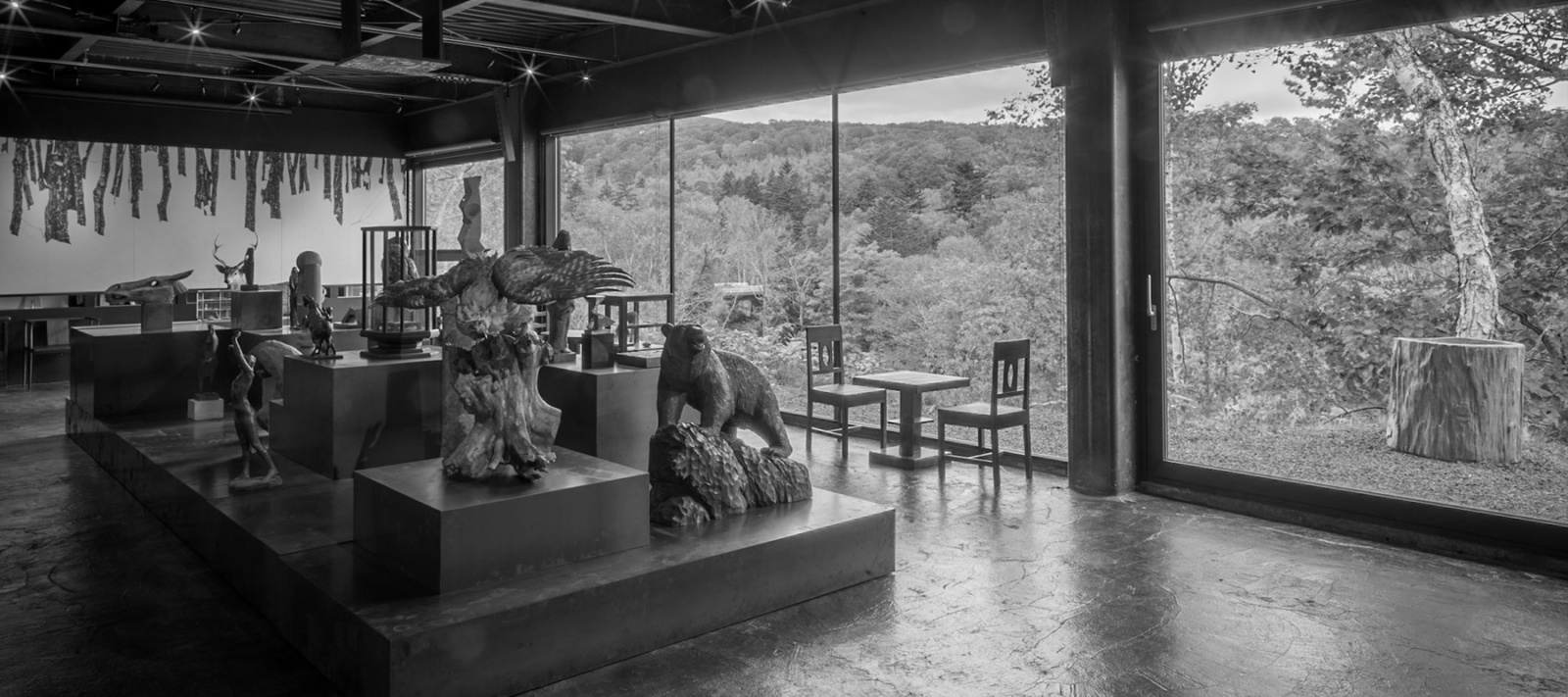 A schedule of cultural classes, workshops and events, including talks by leading artists, give guests a personal experience of a wide range of different creative mediums.
M.I.C.E
For B2B Usage as event space/ workshop / Seminar
Our dedicated team provides a comprehensive service for on-site safe, productive and enjoyable meetings, incentives, new product launches and conferences, for up to 40 attendees, indoors and out. Our expertise includes concept design, service and technical support, including hybrid formats. We specialise in creating unique and inspirational stays for individuals and groups in the arts, architecture and design fields, including hosting and professionally moderating Creative Conversations with artists and designers.
Please contact us here to schedule a meeting.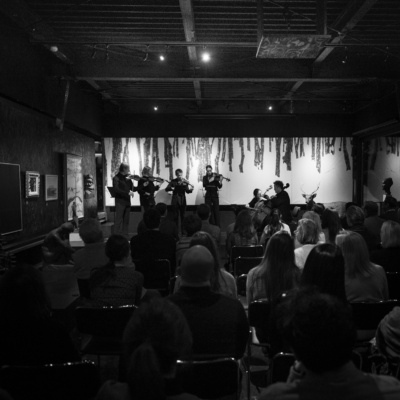 NISEKO & BEYOND
Niseko and the Annupuri Range are one of Japan's most popular holiday destinations, famed for powder snow, mountainous terrain and winter woods. Always prized for its ski resorts, the area has more recently become known as a family-friendly, year-round destination. Summer activities include golf, cycling, mountain biking and fly fishing. Hokkaido, Japan's second largest island, is surrounded by the Sea of Japan, the Sea of Okhotsk and the Pacific Ocean. Please let us know if you would like assistance with reservations or would like us to create a tailor-made itinerary.