VISION
"We don't just need to connect with each other, we need to reconnect in meaningful ways with nature and culture." Shouya Grigg

'Shiguchi' refers to the traditional system of simple, nail-free timber joinery from which traditional Japanese buildings such as temples and kominkas were built.
At SHIGUCHI, we pay homage to the beauty of these connections, celebrating their functional elegance and powerful symbolism. The result is a distinct blend of local Japanese vernacular traditions and culture that transforms the idea of luxury with its strong connections to nature and to both traditional and contemporary Japanese culture.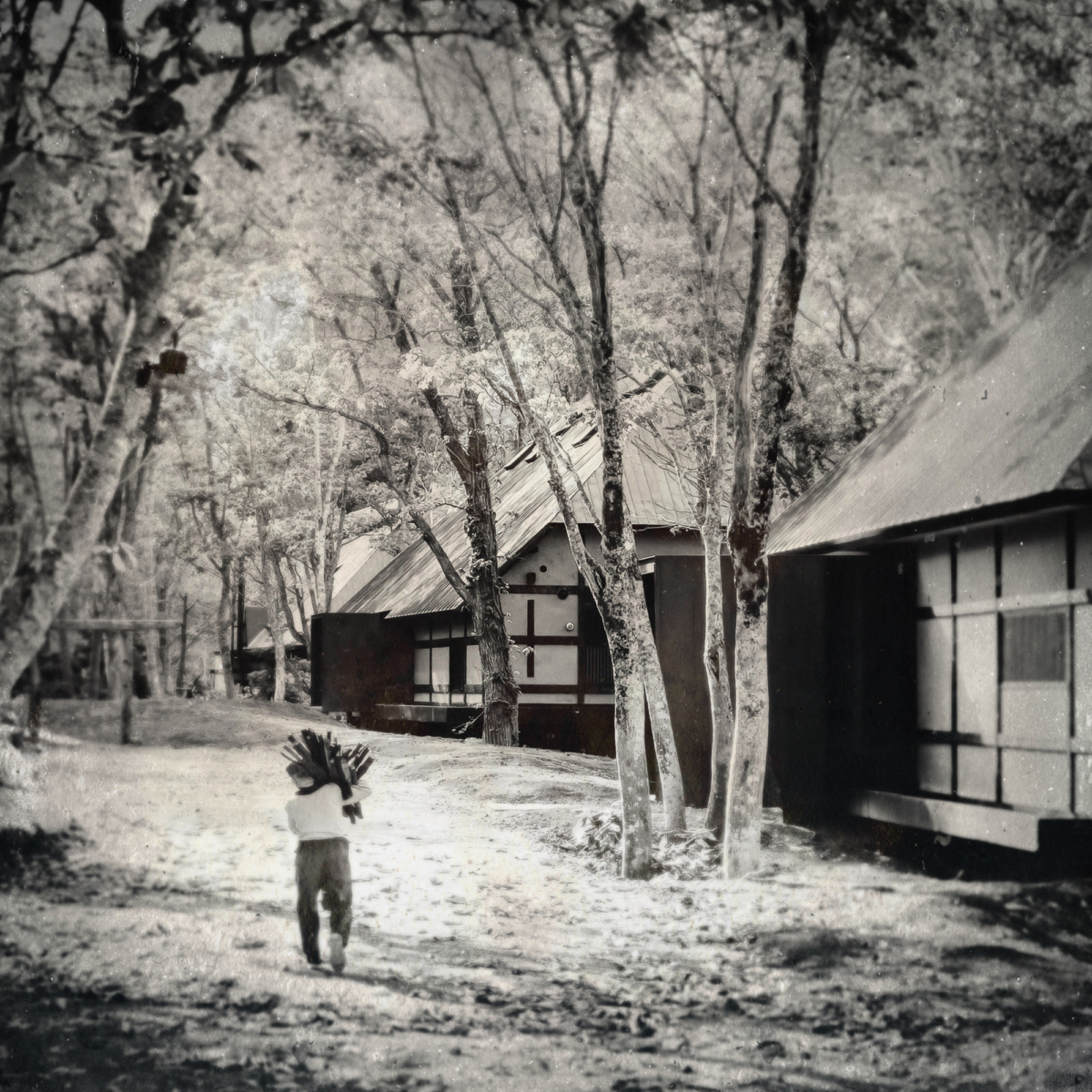 SHIGUCHI
Shiguchi or traditional timber joints are deceptively simple, but can take decades to perfect, and carpenters must not only master many differently shaped wooden joints and specialist tools, but also develop an understanding of the vagaries of the wood, climate and environment. At the heart of their expertise lies the Japanese concept of monozukuri, the dedication to making things well.
The long-lasting structural framework of the gigantic wooden pillars and beams exist thanks to shiguchi. It is likely that shiguchi were invented in China, and they are thought to have first been used in Japan between the sixth and eighth centuries.
There are many differently shaped wooden joints, which are chosen depending on the nature of the wood, climate and environment. Some of the denser woods, such as zelkova, oak and cherry, are hardwood and therefore take longer to carve.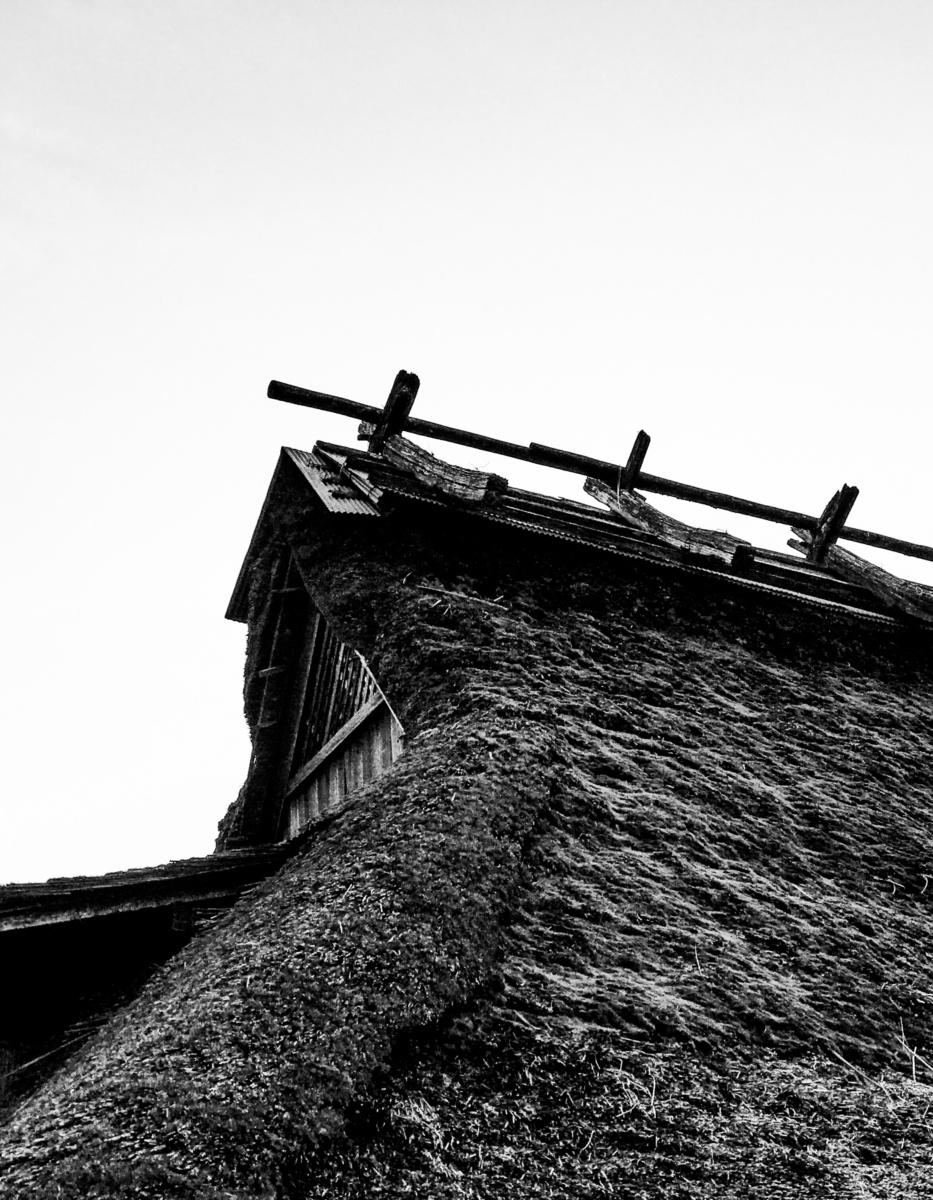 KOMINKA
The kominkas at SHIGUCHI were originally built in Aizu and a team of master craftsmen dismantled them beam by beam before relocating them to Niseko, where they have been reconfigured for modern comforts.
SHIGUCHI is the sister of the adjacent SOMOZA art centre, a large, restored kominka where there is a curated range of personalised cultural and culinary experiences, from celebrating the time-honoured Japanese tea ceremony in a contemporary tea room, ikebana and fine art photography to wilderness hiking, mindful and wellness therapies, and local gastronomy.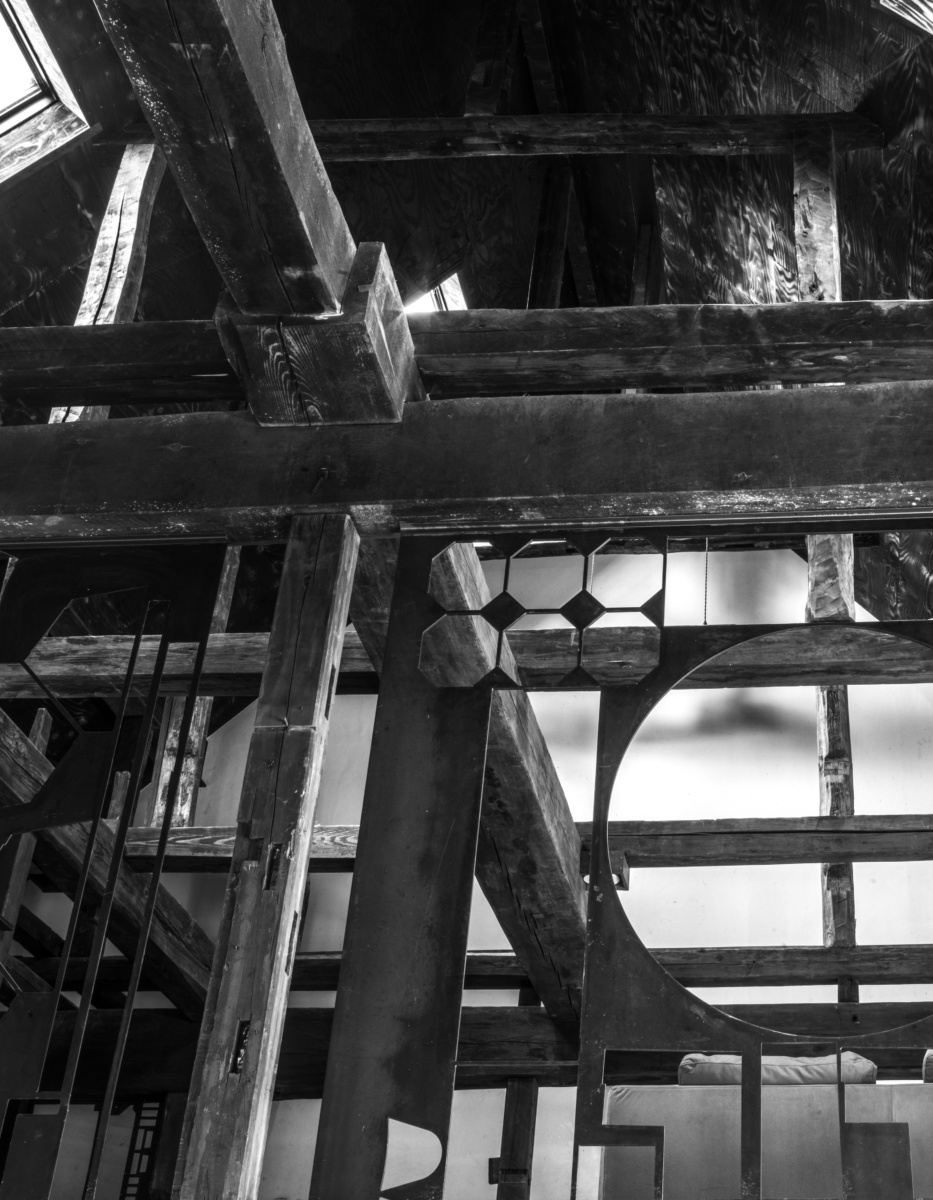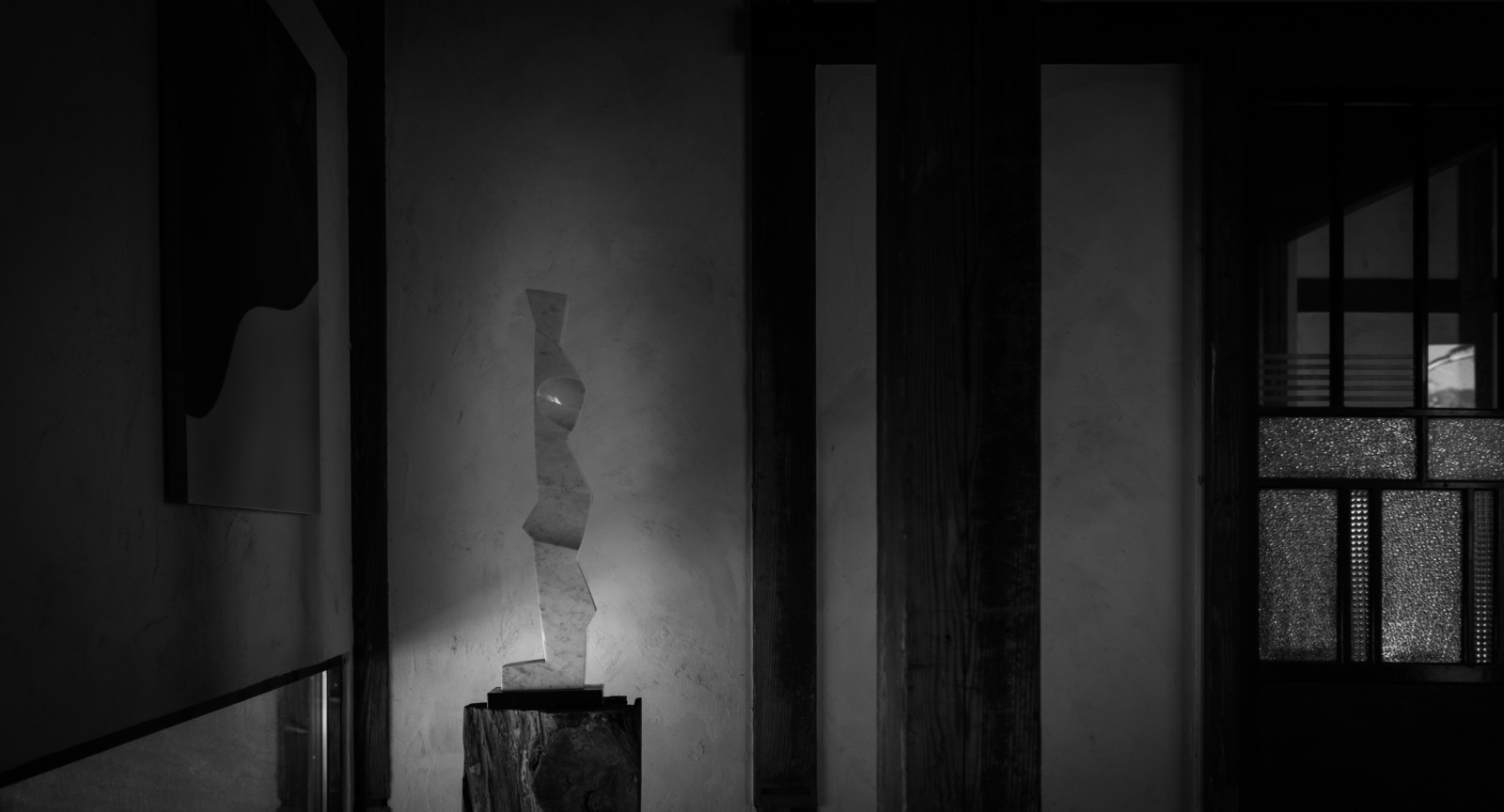 "SHIGUCHI and SOMOZA are part of a trilogy that began with nearby luxury contemporary ryokan Zaborin. All three reflect my dedication to providing an authentic, deeper, personal experience of Japan." Shouya Grigg
Shouya Grigg
SHIGUCHI founder Shouya Grigg is a fine art photographer and art collector, co-founder and co-owner of the award-winning contemporary ryokan Zaborin, and owner of SOMOZA and SHIGUCHI. He has lived in Hokkaido, Japan's northernmost island, for more than three decades, and is passionate about extending its ancient culture and contemporary influences to this sensitive and sophisticated blend of architecture, art and nature.